Say Good-bye to Clogged Drains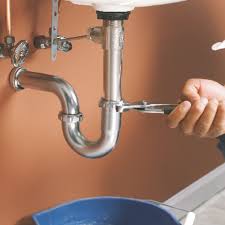 A drain clog can be an issue; especially when it springs up on the morning of your holiday party. This cannot be happening to you. Who does drain cleaning on short notice in Tempe? You wonder if this is something you can take care of with your plunger.
You're frantic.
There's no time for a clogged drain. No way! Dinner is in the oven and in a few short hours bells will be ringing and toilets need to be flushing when your holiday bash kicks off. You can't host a party with a tornado swirling in the toilets and sinks.
If you're in a jam call Tempe Discount Plumbing & Drain for all your plumbing needs and to get those sinks draining again. They specialize in 24-hour plumbing service and will be there when you need them. There's no job too big or small for them. The prompt service will have you singing and dancing with your guests in no time.
Signs Your Drains Are Clogged
Gurgling toilet water while using the sink
Rotten food smell coming from kitchen sink
Stagnate water in tub
Water drains slowly
Churning sounds coming from drains
Puddles of water on the floor by sink or tub
Use flange plungers on toilets
Don't use excessive force when using the plunger
Avoid using chemical drain products
Try flushing toilets or sinks with hot water to dislodge clogs
 Perform routine checks of drains
Have plumbing checked annually
Never pour grease down drains
Drain Clearing Pointers
When you need quick service with reasonable prices, call Tempe Discount Plumbing & Drain to get those sinks draining again. Their 24-hour service in the Tempe area is always available to assist you.
Let them handle the clogs so you can get back to the party preparations and enjoying the holiday.
Call now to schedule your appointment!